ACTIVEND: Sydney's Premier Snack & Drink Vending Machine Service
Featuring "Fresh & Healthy" Menu Choices
FREE Vending Machine Supply, Installation, Service, Maintenance & Re-Stocking
Biggest Range of Nationally Branded Products
"Your Choice" Customised Product Range
Technically Advanced Snack / Drink / Combination Vending Machines
Fast, Simple Purchasing (Coin, Notes, Card)
Commission Income Opportunity
Eco Friendly Vending Machines
Convenient. Time Saver. More Choices. Income Opportunity.
With a snack, drink or combination vending machine from ACTIVEND your staff don't need to leave the premises to enjoy a healthy and nutritious breakfast, lunch or afternoon snack.
They can choose from nationally branded 'healthy' products that you know and trust. Anything from cereals to muesli slices, dried fruit to a tuna lunch dish, soup to nuts, diet drinks to fruit juice or bottled water. The choices are endless.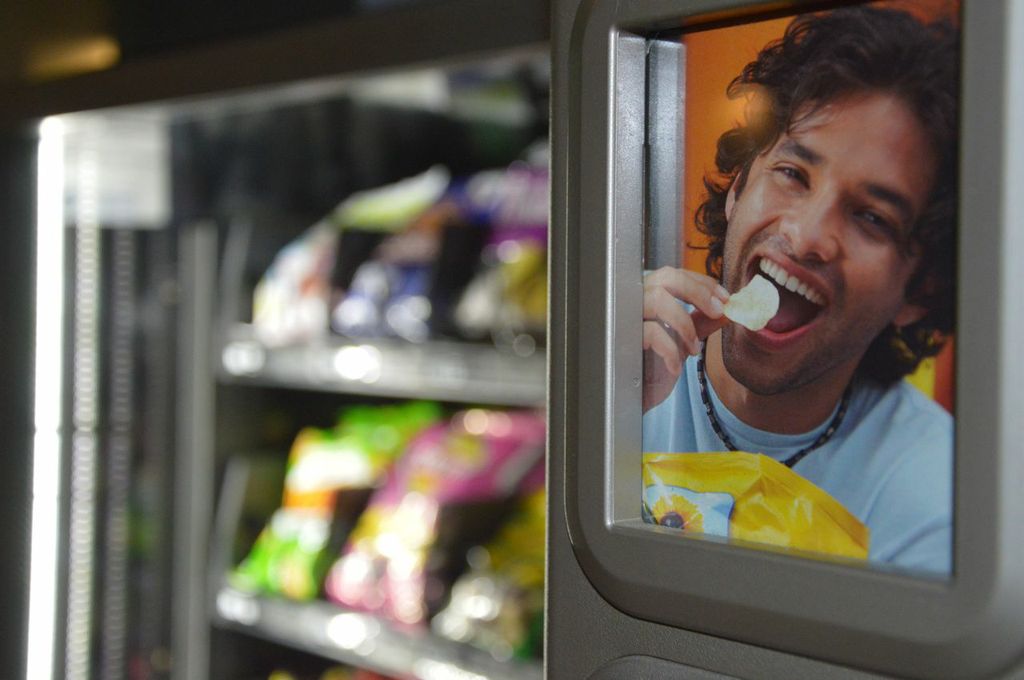 We complement our "Fresh & Healthy" menu with the biggest range of nationally branded – and very popular! – chocolate bars, savoury snacks, chips, confectionary and cold drinks. With "Your Choices" you can create your own selection of snacks, confectionary and drinks.
Imagine the time being wasted every day when your staff leave the building, plus the expense of petrol and parking. It's not worth it. With a single phone call we will deliver and install a snack, drink or combo vending machine free of charge. Lease free. Hassle free. And, you can generate income for your business, club, hotel or community organisation because ACTIVEND will pay you for the privilege of having our vending machine on your premises.
As well as giving to you, we also believe in giving back to the community which is why ACTIVEND supports the Starlight Foundation. They have been making life a bit easier and a bit happier for seriously ill and hospitalised children and their families since 1988.
"It has just dawned upon me now that ACTIVEND's vending machines are keeping us alive! Our company works 24/7 and the convenience is crazy good! Been up all night and thanks to your machines I have had lunch, dinner and breakfast because of you. Thanks."
ACTIVEND is a member of the Independent Vending Machine Operators Association (IVMOA).