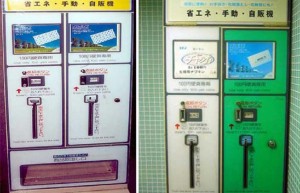 Japanese commerce always seems to be ahead of the rest of the world in many ways. Ever realize that you just used the last bit of toilet paper this morning and you forgot to run out and buy more?
Granted, it doesn't happen often enough to warrant a vending machine here in Australia where supermarkets keep most of us stocked up on everything.
However, the whole vending machine idea is wonderful and stocking them with necessities sure would save a lot of trouble… at least until we all have our own 3D printers to make anything we want, when we want.