Variety Is The Spice Of Life.
Snacks, Sweets, Healthy Choices & Drinks.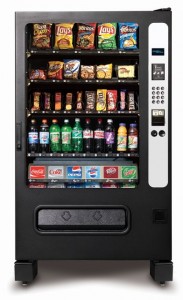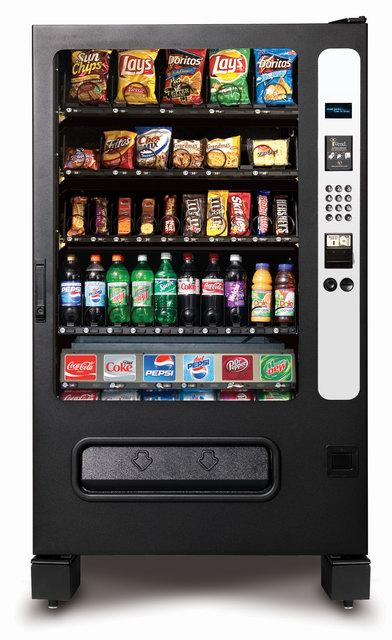 If you have seen our menus you will know that ACTIVEND offers well over 100 choices of healthy choices, yummy snacks, popular chocolates, chips, microwave meals, fruit, nuts and drinks.
How do you enjoy all of these? With an ACTIVEND combination "combo" vending machine.
Our advanced technology combo's feature adjustable trays and separate temperature zones. So, it is possible to have chips and snacks on one tray…nuts and dried fruit on another…chocolate bars on another…cans and bottles of drink on another.
We customise the layout to suit your individual requirement. All you have to do is check off your 'favourite' items on our menu and we will do the rest.
The first thing you will notice with our combo vending machines is the modern, aesthetically appealing design with its extra-large viewing window and bright LED lighting. The big window makes it easier to select your item(s).
Selecting your snack, chocolate bar or drink only takes a few seconds with the touch screen or backlit keypad. The latest gravity or elevator system ensure smooth and swift delivery of each item.
'Dual spirals' prevent soft packets such as chips and nuts from becoming jammed. The elevator-type selector swiftly and safely retrieves everything from microwave meals to bags, cardboard boxes and foil wrapped bars with ease.
How would you like to pay for your snack? We accept coins, notes (offering change) as well as cards for a quick and straight forward purchase.
For a bit of fun you can introduce "Happy Hour" at the work place. A special feature called "time of day discounting" allows you to lower pricing on selected items at specific times of the day.
ACTIVEND combo' vending machines are designed to fit through standard doorways and with footprints as compact as 104 x 97cm they can be placed almost anywhere.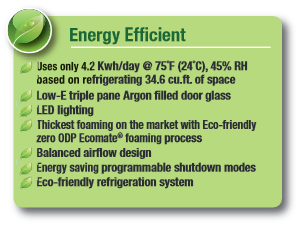 Advanced technology ensures lower energy costs:
Motor pairing (2 vending machines powered by 1 motor)
Class leading insulated cabinets and doors
Low-E triple pane Argon filled glass door
Eco-friendly refrigeration
Time of day shut down mode
Balanced air flow
LED lighting (no changing of bulbs)
ACTIVEND will deliver, install, fill, clean and service your drink vending machine free of charge.

Remote monitoring alerts us to replenish products as quantities are reduced.
Specifications
Specifications
Electrical Systems     240 VAC/50Hz, 3.5 Amps
With heated glass     240 VAC/50Hz, 4.0 Amps
Refrigeration     Super 1/3 HP, R134a Closed System
Dimensions
Height – 1830mm
Width – 1040mm
Depth – 970mm
Shipping Weight – 384 kg
Additional Features
The Alpine variable temperature refrigerated glass front merchandiser brings together the versatility of two machines into one cabinet. It is flexible enough to dispense a wide variety of cold drinks, juices and snack products. The Alpine VT5000 has an optional High Capacity Can Tray, maximum capacity 150 cans (375ml) and 60 Bottles (600ml).
Foamed-in-place insulated cabinet and door
Energy efficient design achieves temperatures from 70°F(21°C to 36°F(2°C) in some of the most extreme climates.
Adjustable temperature barrier tray
NAMA health safety on bottom trays
iVend® Delivery Sensor System
MDB/DEX communication capable
Flex Shelf Technology – on upper trays includes movable dividers and drop in motors that allow quick in-field configuration
Sturdy steel beverage trays with heavy duty roller slides
Individually priced selections
Large lighted product display window
Easy to use customer interface with large LED display and multiple money acceptance
Sturdy steel construction with durable powder coat painted surfaces for years of service
Manufactured in USA
Picture : VT5000 with High Capacity Tray fitted, Australian version 5 Select X 150 can capacity
Std. Selections – Up to 60 items
Std. Capacity – Varies with configuration
Payment Systems – All industry standard MDB compatible devices
Communication – DEX/UCS